Introduction
Creating the conditions for others to be their best selves.
About Me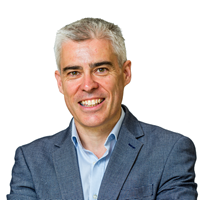 My name is Brad Allen.
My purpose is to Create the conditions for others to be their best selves.
I am an accredited lifestyle coach/mentor and skilled facilitator.
My background is in Business, Project and People Management, primarily in the IT sector.
How I do it
Coaching & Mentoring
My approach involves working together, with my clients through one or more twenty-six week cycles.
I engage with my clients via a five-figure fee, paid partly via a modest monthly retainer, with the remainder indexed and paid against the successful realisation of the "what". The "what" being the answers to the questions being asked.
A program will typically include the following elements:
A monthly 2-3-hour face-to-face / one-to-one workshop.
A weekly 45 minute check-in video/voice call.
Unlimited query, reminder and encouragement interactions i.e. instant messaging, phone calls and emails.
Programs are customised to my client's needs. The idea is to ensure minimal resistance is experienced in themselves and others as they strive towards building further abundance in all that they are.
Programs start with a no-obligation 3-hour face-to-face session. This first session uncovers the context and sets the framework for the program. It is where the "what" is defined and agreed.
My coaching & mentoring approach draws on my 20 years of professional experience as well as the tried and tested methods from a number of thought leaders including:
My core tools include: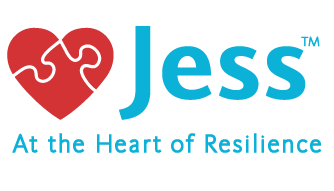 SEPA (Start and End Point Analysis) (As-Is-To-Be with actions)
Root Cause Analysis | Appreciative Inquiry
The Wheel of…
Psychometric diagnostics: Signature Strengths, VbIM, 16PF, JIT/MBT, EI/EQ, Firstbeat
In structured coaching conversations, I utilise various methods, including:
Provocative Conversation
Elicit Greatness
Decisions: Values and Choices
Navigate through curiosity
Recognise the Perfection in Every Situation
Focus on what is important
Champion the Client
Respect the Client's Humanity
Intervention Styles
Question Styles
The 3-Step Coaching Technique: Who, What & How
Intellectual Openness
Emotional Openness
I use several situation specific tools, that include:
Questionable beliefs
Poor Performance
Responsibility
Goal not progressing (What will happen…)
Getting to the root of a situation
Exploring the Issue (via GROW)
Confused about Purpose / What is your purpose
Leading groups when merging / collaborating
In building momentum and depth, I use a raft of techniques including:
101 Elements of a Person
360 Feedback
Appreciative Inquiry ('4-D' Model)
Challenging ANTS (Automatic Negative Thoughts)
Bulls Eye Value Survey
Essentialism (3 minimum & 3 extreme)
Force-Field Analysis
FUDCRUD (testing for a personality disorder)
Future Picture Framing (NLP)
Clarifiers
Did I do my best… | (Daily) Active Questions
Good Outcomes (Planning for)
Goal Setting (SMART, PURE, CLEAR)
GROW[TH]
Organisational Analysis
Understanding Type, Strengths & Traits
Strengths Circle (or wheel)
Switching Perspectives (exercise)
The Personal Agenda for Change
The Autobiography
Understanding Values
What's important right now?
What is needed to succeed further?
The Perfect Day
Facilitation
My diverse background and skills are leveraged in workshop facilitation, where I wear the hats of a co-designer, lead facilitator, process facilitator or knowledge worker.
I am an active participant in the workshop design and delivery process. This process makes optimal use of valuable resources in solving problems, facing down challenges and strategy building and execution.
Facilitation is delivered via my partners.
Who is Brad?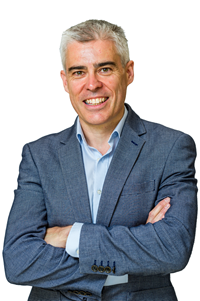 I am a skill facilitator and an accredited lifestyle coach/mentor working in partnership with entrepreneurs, business owners and senior executives/directors.
I've coached and mentored dozens of professionals, managers and leaders, and helped them focus on what is important in order to see better balance in all aspects of their personal and professional lives.
I've facilitated group learning across multinationals covering offices in Ireland, the UK, Mexico, India, Switzerland and Czech Republic.
My BIO
Since 1993, I've been bringing people, technology and process together. I've worked across functional, geographic and cultural boundaries to deliver over 50 business reengineering, software development and IT transformation projects. I've helped launch five businesses and three new business units.
6 years leading corporate IT change programs;
10 years leading enterprise IT system and software integration services;
3.5 years building educational software;
3 plus years coaching and facilitating senior managers.
The projects I've managed include solutions for Eircom, ESB, Eirgrid, Forfás, Radio Telefìs Èireann, and Cork County Council, as well as the guiding of a 30 strong geographically spread team of software developers in Houghton Mifflin Harcourt from Waterfall to Agile Scrum.
In 2014, I formally branched into coaching and facilitation. I've facilitated group learning across multinationals covering offices in Ireland, the UK, Mexico, India, Switzerland and Czech Republic. I have delivered coaching and mentoring to dozens of professionals, managers and leaders, and helped them focus on what is important in order to realise abundant success in all aspects of their personal and professional lives.
My focus is helping others perform better and achieve better outcomes. As well as measurable success in this regard I have a rich experience of Corporate life, specifically in driving and managing technology adoption within corporate environments, designing and delivering IT solutions, and facilitating agile based web software development.
I create the conditions for others to be their best selves. I bring creativity, discipline and professionalism to the coaching/mentoring and facilitation of businesses and their leaders. My strengths include creativity, honesty, having perspective and being persistent. And, above all I give a damn. My approach motivates and helps create the momentum to bring about real change.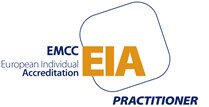 I am an accredited practitioner with the EMCC and I subscribe to the EMCC Diversity Policy and Code of Ethics (see www.emccouncil.org)
I have a can-do-attitude and hands-on approach, having employed a multitude of coaching tools, business models and frameworks, and used project management philosophies from, the early incarnations of Prince and PMBOK, to Waterfall and to Agile Scrum. I consider continuous improvement as a matter of course and I am skilled at understanding and transforming sales, business and delivery processes and technology.
---
---
Clarity from Complexity
I am a Director of Cogtio. Cogtio, provide Jess™ licencing, training, certification and support.
Cogtio is the single master license holder and are licenced to use Jess™ and to train, certify and licence others to use Jess™.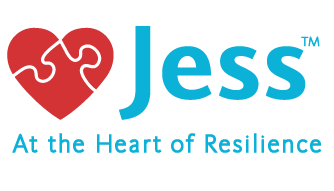 Jess is a methodology and a set of physical tools. It helps people to perform at their best and stay well through life and work stressors. Jess™ Programs enhances the ability of coaches, counsellors and facilitators to help individuals and teams understand what will help them growth and retain resilience.
Visit jess.global to learn more about how we enable resilience building.
Contact me at Cogtio to learn more about how I help other to perform at their best and stay well through life and work stressors.
Solving complex problems
I do Freelance Facilitation work with Starfish Taylor.
Starfish Taylor helps large, multi-national organizations solve complex problems through creatively designed, artistically-inspired, event-based consulting projects, meetings and workshops, and targeted advisory services.
Contact Brad at +353 (0)21 234 8008 or via info@bradallen.coach to learn more about how Starfish Taylor is helping organisations solve complex problems.
Referrals
I engage via referral. My business model rewards referrals via a 15% payment for the life of the referral, i.e. when I get paid by the referred client anytime in the future, the referrer gets 15% of that payment (Gross). To qualify, the following referral process must be fulfilled: The referrer meets face-to-face with the potential referral and ask them the questions below. If the answers are clear, concise and shared with confidence, there is nothing to do except help them celebrate. If there is uncertainty or no answers, the referrer should do their best to help them there and then. If that goes nowhere, then a referral is possible and must be completed via an email to me, CCing the person being referred.
What conditions must be met for you to be jumping out of bed every morning?
What does your "I'm brilliant" look like, i.e. what conditions must be met for you to honestly respond with that statement when someone asks "how are you?"?
What more must you do to have abundance in every aspect of who you are?
Contact Brad
Brad coaches and mentors across major centres in Europe.