Introduction
Supporting and challenging, in helping others confront hard choices to act with integrity and re-emerge stronger.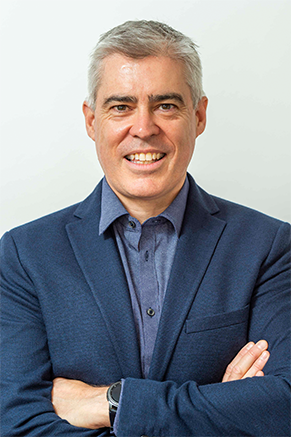 My name is Brad Allen
I am an accredited coach and author, specialising in supporting and challenging people across the globe from some of the biggest and well-known multinational companies.
Through all the hours of coaching and working with real people, with real challenges, it is clear to me that life is brutal, and it is not a walk in the park. Furthermore, there is only so much we can achieve or change in isolation. We need others. We need to be supported and we need to be challenged. Acceptance of these facts is key to learning, growing and re-emerging stronger.
I help others confront hard choices to act with integrity and re-emerge stronger. I do this through 1-to-1 coaching.
Get Started
New to coaching? Get three sessions for €60 per session (ex VAT) (T&Cs apply).
To be coached or not to be coached? That is the question!
In your life or work, you might be experiencing victim mindsets, bullying, manipulation, humiliation, conflict, the blame game, fear, sabotage, stubbornness, incompetency, protectionism, micromanagement, narcissism, disillusionment, ineffectiveness, indecision, inflexibility, restrictive practices, discrimination, aimlessness, career stagnation, career setbacks, demotivation, demotion, disappointment, personal priority conflict, overwhelm, and complacency, as I outline in The Anatomy of Coaching.
Perhaps you seek answers like those that I have coached.
Ultimately, the only person to make the choice as to whether coaching is right for you, is you. And there lies the problem. What if it isn't for you and you go and commit to it? Ideally you want to get a sense of it first. If you're ready to explore this question, I have an offer, that will help you get an answer. My offer is for three sessions at a rate of €60 per session (ex VAT) (T&Cs apply).
If that is for you, reach out. If it isn't, don't.
Case Studies
Not what I expected but what I needed
"I want to acknowledge Brad and his unique coaching style.
I signed up for 15 weeks of coaching because I knew I could use someone to guide me on the next very different phase of my career path.
Late in life to even be considering starting a new business but considering it, I am – Covid gave us all pause for thought and out of it came a decision to bring a lifetime's PR and Marketing skills to my own new e-commerce business with the aim of generating a passive income and the freedom, I'm seeking, to work from anywhere.
In working with Brad I was expecting to have a mentor, a guide, someone who would give me a structure and top tips to help me upskill (I've signed up for two essential courses in e-commerce and social media marketing) and get my business up and running – set goals, help drive me towards them; prevent procrastination, make the most of every spare minute to realise my dreams.
It's only now, with hindsight, that, had I got 'that Brad' I would probably have jumped from the frying pan into the fire and burnt out – you see I was still doing client work for two companies while trying to get the side hustle going.
Instead of the coach with a stick and/or carrot, I got someone who walked along side me like an indulgent, intelligent and inciteful friend; somebody who gave me essential space once a week to explore what it was, I was trying to do and importantly, why? What were my values, why were they important, where do my strengths and weaknesses lie and where are the wins going to come from?
I was 'struggling with the juggling' and not getting done what I felt was necessary. My goals still have not been achieved and yet, I still feel my time being coached by Brad was valuable. No, it wasn't a constant sequence of "aha!" moments but he created the space I needed to explore, in a non-judgemental, non-threatening environment, the landscape that lay ahead.
When tempted to disappear off on a tangent or down a blind alley he kept me on track. There was a little homework but nothing too onerous so if you're reading this and wondering if you can afford the time, the answer is probably 'yes' but of course, like anything, you get out what you put in.
It was a valuable hour a week one wouldn't give one's self to ponder, reflect and plan – a luxury almost. But no, that undermines its importance – more like selfcare. In a way that enough sleep, a good diet and work life balance are important so too this time has been for me to gain that perspective and carve a path through the trees and see the wood.
Thank you Brad for helping me to learn a new way of thinking that helps me to help myself going forward – I now ask myself why I'm doing something, is it consistent with my values, have I done my best?
If you give a man a fish he eats for a day, if you teach him to fish he eats for a lifetime.
Brad taught me how to fish!"
Andrea 'Panda' Worrall
---
An unexpected transformation – kicking the smoking habit
"Like many of you, when I first embarked on the journey of personal coaching, I was sceptical. I knew from experience that management training worked to a certain degree depending on the trainer and how this was ingrained into your everyday Business, but '1-to-1 coaching' was kind of unknown to me.
From a personal perspective, I was at a very low ebb. I had just turned 50, left a role of 10 years and the pandemic hit, making life and career choices even more difficult.
Eventually I thought, 'What do I have to lose?', so I embarked on a 15-week coaching course with Brad.
What I really liked from the outset is that Brad was not judgemental in any way, was so easy to talk to and I looked forward to each session. Also, it was obvious that this was not a preconceived coaching plan but was tailored for my needs and aspirations.
I had to really look inside myself and decide what I really wanted from life, what was important to me and where I wanted to be at the end of the coaching plan.
We started by trying to answer the question 'What is important' both professionally and personally, what values and strengths did I really have, understanding who I really am and not just catastrophising every given situation. We then moved on to looking at what was going to make a difference and what transformation was needed for me to feel fulfilled.
Being organised has never been a strong point of mine but I quickly realised that through Daily active questions I was getting things done and I was feeling more in control. One of the very clever aspects of the plan is that Brad leads you to find your own solutions, so you take ownership of the journey you have embarked on.
We explored topics such as Emotional Intelligence, understanding how your mind really works, why I was always having negative thoughts, why habits were formed and how you could truly break them.
And finally, we stepped back to look at the bigger picture, i.e. what had changed from day 1 and where we were now?
One of the results that I was never expecting to achieve was kicking the smoking habit! This was not part of the initial plan but a by-product of really understanding how my brain worked and how I could change and then break the cycle.
The most enlightening thing for me that came out of the whole process, was that what I thought was important in the beginning and what I thought was important at the end of the plan was night and day.
I have come out of the 15-week plan with a clear vision of what it is that I want out of life and what is really important to me. I have a clear path moving forward and even though I know there are going to be ups and downs along the way. I know I will succeed.
Brad you are a star and thank you so much for helping me find me!"
David Horbury
---
Enabling great people to focus on future generations, create a sustainable future and be good ancestors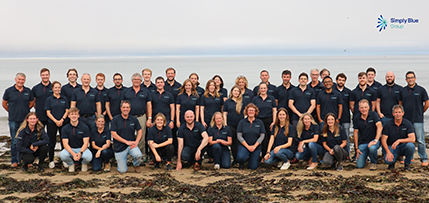 "Achieving great things requires great people doing their best at what they do. In working with the oceans to develop blue growth strategies and fight climate change, we at Simply Blue Group recognise the value of great people and how important it is to create the conditions for them to be at their best. Our continued growth simply wouldn't be possible without that.
With things opening up again, it was decided to bring everyone together for a working session. We had grown substantially since the start of 2020 and many of our valued people hadn't met yet in person. We also had some key challenges to discuss as we aim to continue our exponential growth.
Our objectives for this two-day working session included building and strengthening bonds, and the co-creation of the structures that we need to bring Simply Blue Group forward. In honouring our values and commitment to our people, we recognised that bringing together our 45 strong team from the many corners of the globe was going to require something special. It was going to require great people who knew what was needed. A search for specialist facilitators in Ireland brought me to Brad Allen.
Brad put together a team of experienced facilitators to design, plan and then deliver the event. Working with our internal event coordinators, the skills and experience of the facilitation team helped ensure we had everything we needed to have a productive and engaging first in-person gathering of the Simply Bluers.
Over the course of the two days, we got to know more about each other's unique qualities, we formed bonds and we brought attention to understanding deeply what was needed to ensure our ongoing success. We made the utmost of the treasured in-person time together. That wouldn't have happened as easily and seamlessly without the help of Brad's team of professional facilitators.
I can highly recommend Brad Allen as the engagement lead and event process facilitator. I also highly recommend the lead facilitator and session designer, Peter Day, and the two wonderfully talented graphic facilitators, Silvia Alba and Esther Blodau. There is no doubt in my mind that the event wouldn't have had the same "wow" factor without the dedication and full engagement of these truly talented professionals."
Hugh Kelly
Simply Blue Group
---
A better customer experience for 100 million people
"We know why we do what we do, but continually improving how we get there takes focus, commitment and at times, a helping hand. When we asked Brad how we could do things better, we got some enlightening feedback. Together we found that focusing only on 'value added' actions delivered better results for our clients, and ultimately a better customer experience for the 100million people who use our buildings every year. Every single person at S&P built greater confidence in knowing their focus and attention was where it needed to be, resulting consequentially in a better work/life balance. Working with Brad has enabled good stuff to happen and for us to see why improving our focus has had a positive impact in many aspects of our professional life. I personally used our learning to help shape better outcomes across my home life as well as those commercially driven outcomes related to running the company. Brad's thinking truly changed our behaviours, the impact was contagious and a key factor in the continuing success of the team, the business and the outcomes we all desire."
---
Maintaining the balance
It isn't hard to appreciate the costs to our personal health, wellness and fitness, when we focus only on meeting the needs of our professional commitments. Professionals, including scientists, teachers, accountants, project managers and even a doctor, use my method to help them ensure their professional effectiveness didn't detract from their engagement with their families. They also wanted to maintain well and healthy lives. Improving their professional effectiveness has helped them bring a new outlook to managing time, has them confidently juggling several commitments, has them thinking with better focus and clarity, has them completing more of the important things, has them more relaxed about future commitments, and gave rise to more harmony with colleagues and loved ones.
---
Career Confidence
Professional success takes effort and focus. At times the conditions we are faced with, cause us to lose confidence in ourselves and the plan. Seeing a missed promotion as an opportunity rather than a setback, is the key first step, however it's not always enough. Through one-to-one coaching and mentoring programs, I have helped my clients assess their strengths and values and use that knowledge to stay productive and further develop resilience. This enables them to leverage opportunities to their maximum and in doing so, continue to thrive and accelerate the momentum of their career.
---
Entrepreneur Success
Entrepreneurs build on their failures to maximise the gains from their successes. Failures have a cost, including emotional, financial and in trust. For this entrepreneur and skilled digital marketeer, building success after a succession of failures wasn't in question in his mind, however his supporters were tiring of the journey. Rebuilding the trust became the focus of this coaching and mentoring program. Over the course of 6 months, I helped my client with several aspects. He built further self-awareness of his strengths. He learnt how he could be more effective. He grew understanding of emotional intelligence, empathy and using feedback to his advantage. We then used all of that to determine how he could work better with his stakeholders. This helped him better share his energy and enthusiasm with those that supported him, enabling him to realise success again.
---
Thriving through difficult market conditions
When things are going well, it's already challenging to ensure mental and physical well-being in addition to maintaining profitability, cash flow and employee engagement. For this mid-size company Co-Owner and Managing Director, things got even more challenging when market conditions forced the company into a restructuring situation. Staying productive and resilient in the face of significant financial pressure became the aim of this focused coaching and mentoring engagement. Four years later and the business, it's employees and my client are thriving, having built on the intervention to establish professional effectiveness across many aspects of day to day operations.
---
Excellence in Leadership
Growing the senior leadership team's engagement and resilience skills was the challenge given to me by the Country Managing Director of a global player in the medical devices and healthcare sector. Over the course of two years I worked on a one-to-one basis with new comers to the leadership table. Self-awareness of strengths, emotional intelligence and professional effectiveness were key topics covered during the programs. These activities enhanced their high potential and thus fast tracked their journey into fully productive managers.
---
Maximising the Investment in High Potential
When you invest in professionals with high potential you want to ensure your investment isn't in vain. This was the desire of a Manager of a group of 14 entrepreneurial high performers. The program that I designed and delivered aim to build awareness of values and signature strengths. This awareness helped them focus their energy and attention where it best served them. They were able to better allocate their time and leverage the resources available to them. This approach reduced the risk that their high potential got lost in the day to day needs of building value.
---
Motivating Manager Effectiveness
With flattening organisational structures, medium to large organisations face challenges in maintaining the desired level of motivation in the ranks, specifically when promotional opportunities become limited. Having managers maintain their effectiveness and continue to thrive under these difficult situations was a challenge put to me by a multinational technology company. Working with line managers over the course of 3 to 9-month programs, I helped them build self-awareness of their value contribution and how their own behaviour reflected on the performance of their teams. With better awareness they became more empathetic and supportive of those below, next to and above them. The results helped ensure that everyone continued to thrive.
---
How I coach
Coaching works!
You probably have a lot in common with those I coach. They aren't strangers to expletives when facing day to day challenges. And, they are keen to not let life pass them by or wash over them.
Those drawn to my coaching, have a good bond with means and their careers are progressing well, however, they sense that there is more to do.
They recognise their support structures are not sufficient, and they take action to fix it.
As those I work with can testify, I approach coaching with a no B.S. and straight-forward style.
I engage with your perspective; challenge your thinking through non-judgemental observations and well-formed questions; and I help you stay accountable to your decisions.
Coaching helps you bring focus to that which can be done better.
I deliver coaching through virtual 1-to-1 sessions. I have found this approach is the most effective and efficient method to help you think and act better, as well as keep you accountable.
My pricing is as follows:
| Options | Unlimited sessions |
| --- | --- |
| 4 months | €3,900 |
| 9 months | €7,800 |
Pricing is indicative, may change and is exclusive of VAT. Payment is in advance.
Sessions are 45 minutes in length. Session times are subject to availability. My hours are typically GMT 8:30am to 6pm Monday through Friday.
If you want to get your S! together, get in contact. If you don't, don't.
Who is Brad?
I am an accredited coach who delivers quantifiable results. I have over 20 years of industry experience. I am also an author, and a hands-on father.
Since 2014, I have been working with people across the globe from some of the biggest and well-known multinational companies. As someone outside the organisation and free of typical constraints, I help them confront challenges in the most complex circumstances, environments, and cultures. I support but challenge good people as they fight a raft of topics. These include: the victim mindsets, bullying, manipulation, humiliation, conflict, the blame game, fear, sabotage, stubbornness, incompetency, protectionism, micro management, narcissism, disillusionment, ineffectiveness, indecision, inflexibility, restrictive practices, discrimination, aimlessness, career stagnation, career setbacks, demotivation, demotion, disappointment, personal priority conflict, overwhelm, and complacency.
The organisations that I have worked with know that to continue their stellar success they need to weed out the bad and keep the good thriving. They know the involvement of someone with my talents is a crucial enabler in that process.
My role as a coach is to support and challenge individuals.
Want to know more about coaching? Read my blog - The Anatomy of Coaching.
Sectors: Construction, Education, Energy, Environment and Sustainability, Finance, Hospitality, Insurance, Life Sciences, Local & National Government, Mining, Oil & Gas, Retail, Standardisation, and Technology.
Client Profile: Corporate professionals of varying ages and levels, from graduates to senior leadership.
Stats:
1000+ hours 1-to-1 coaching
210+ Clients coached
70,000+ words published
50+ coaching videos produced
50+ Blog posts
550+ hours in facilitation
Education:
Adv Dip - Personal and Executive Coaching (Kingstown College, Dublin)
MBA (Smurfit / University College Dublin)
BSc (Curtin University, Perth)
Certs:
Skills: Excellent listener. Highly empathetic. Curious. Open to learning. Conscientious. Emotionally intelligent. Perceptive. A storyteller. A fast learner. Comfortable with complexity. Brave. Highly creative. Insightful. Highly organised. Disciplined.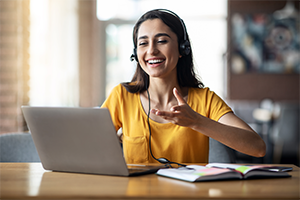 Working with Brad:
As well as measurable success in coaching I have a rich experience of Corporate life, specifically in driving and managing technology adoption within corporate environments, selling, designing and delivering IT solutions, and facilitating agile-based web software development.
I believe only we can bring ourselves to the place we need to be. No one else can do that for us.
I believe the scientific method (hands-on experience and evidence) count for much more than book learnt theory or hearsay.
I encourage the use of data and facts, in the exploration of attitudes, behaviours, values and beliefs that hold us back from doing the things we want and achieving the life we desire.
Getting to know Brad:
In helping others, I leverage my strengths - creativity, honesty, having perspective and being persistent.
I value respectful connection, openness, personal growth through creativity and fun/humour, wisdom through curiosity/fascination, and self-sufficiency/autonomy.
My proudest accomplishment is facing down the challenges of juggling family life with career, and then making the changes needed to return to productive career advancement, physical and mental fitness, and ongoing learning and development.
I'm most grateful for quality time with my five children, partner, friends and family.
Want to know more? Read my blog - The Anatomy of Coaching.
Endorsements:
"Another epiphany. Hugely valuable. Always hugely useful."
"Since commencing coaching, I have found I am sharing more openly and am willing to listen more. I have greater appreciation of the need to take on difficult decisions and ask the hard questions."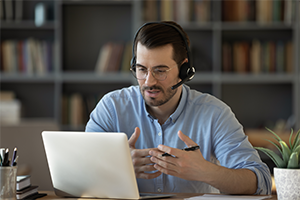 "Great to focus on the broader perspective at times".
"Enjoyed that an open question quickly got narrower and then hit the spot. Felt energized after this session and that progress is being made."
"Great session - more tools for my kit bag".
"Really enjoying working with you as a coach. I so look forward to the sessions, engaging in the activities between sessions, and in general, I am finding it more useful than I could have ever imagined."
"Excellent, and not what I expected to be looking at when we first got into this".
"Enjoyed that an open question quickly got narrower and then hit the spot. Felt energized after this session and that progress is being made."
"Useful to simply explain my thinking."
"Really good. Made me think about a few things about myself and how I was approaching my communications with peers."
"Very useful - to reflect and take stock"
"I am thankful for the time spent with Brad. I felt I could share openly and honestly. I felt great connection and really appreciated the coaching."
"So useful to talk through, what feels relatively trivial concerns".
"Good - once more it was an opportunity to explore my thinking; there were some good questions and I appreciated ending with a practical approach".
"Good to review the report feedback and receive pertinent questions to reflect on".
"It was really good to tease out and see other angles on this situation. Also it was interesting to recognise the effort that's already being done that will contribute to moving this forward."
"Feeling very optimistic about exploring life goals and life purpose."
"Before your coaching, I would have never had the confidence to tackle this."
"I am amazed that Brad can take my verbal vomit and turn it into something meaningful, every session."
"You have been great and have made a huge difference in my life. You are a gift."
---
---
Books
Fried Chicken is Awesome - Finding YOUR way in a world gone mad. (2019)
In searching for certainty about choosing the right path, there is a stark truth. The truth is that choice carries burden. The burden of past and future choices. Without a crystal ball to see the future, and without the right skills, relief from the burden of choice comes down to one shocking reality. It means giving up the ability to choose. Giving up choice, or more importantly, not taking responsibility for the outcomes, frees you of the burden of choice. However, that freedom comes at a huge cost.
I am serious when I say fried chicken is awesome. I concede that the first few mouthfuls are the best. The spices, the load of salt and the grease. And I concede it's a downwards spiral after that. However, all that doesn't diminish how good it was at the start. It doesn't take from the intention to eat it. It doesn't take from the belief in the awesomeness of those first few bites.
In this striking and open account, I share my fall, the growth and the insights as I found my way.
I share how I found choice without burden.
Audio | Audiobook | Narrated version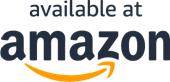 Paperback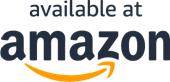 ebook:

Learn more at FriedChickenIsAwesome.com.